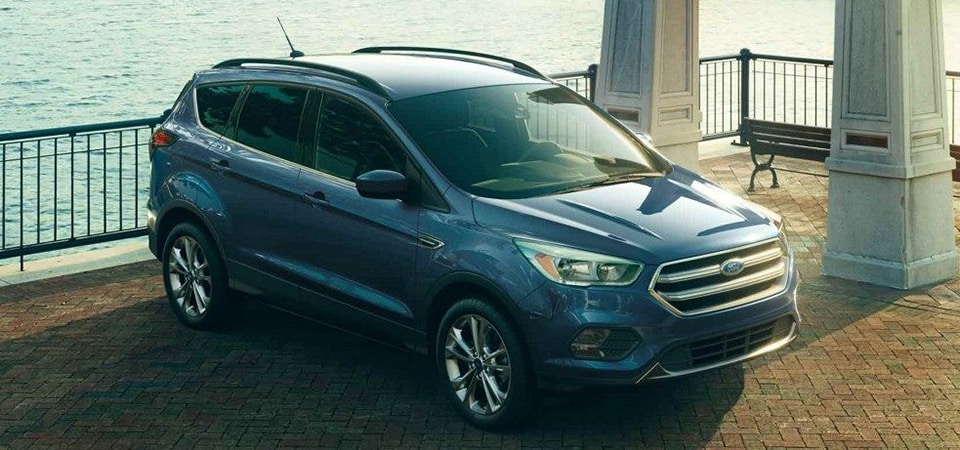 Call (910) 814-2243 to Learn More About the 2018 Ford Escape
If you're looking for a capable crossover SUV that can help you get things done in Lillington, then the new 2018 Ford Escape might be exactly what you're looking for. 2018 Escape models at Precision Ford offer versatile seating and cargo combinations, and they've been engineered to deliver the performance your busy North Carolina lifestyle requires. The available Intelligent 4WD System of the 2018 Ford Escape continuously monitors traction and road conditions every 16 milliseconds, and it can transfer torque from front wheels to rear wheels as needed in order to ensure a precise blend of both handling and traction at all times. It's time for you to experience a new type of crossover SUV, and it comes in the form of the new 2018 Ford Escape.


Crossover Control
Curve Control, a feature available on the 2018 Escape models at Precision Ford, can sense if you're going too fast and slow the vehicle down using throttle reduction and anti-lock braking. Once you're into the curve, G-forces tend to transfer more traction to the outside tires than to the inside ones. Escape's Torque Vectoring Control enhances this traction by transferring torque to the wheels that have the most grip, reducing understeer and forcing the front end to hug the inside of Lillington, North Carolina curves.

This versatile six-speed SelectShift transmission of the new 2018 Ford Escape provides Lillington, North Carolina owners with the convenience of automatic operation. But when you shift your new Escape from Precision Ford into Sport mode, you get to enjoy the sporty feel and control of a manual transmission, but without the clutch. Taking on the twists and turns in Lillington has never been this exciting of fun, and it's all thanks to the new 2018 Escape crossover SUV lineup available at Precision Ford.
Made to Multi-Task
We designed the new 2018 Ford Escape to make the lives of our Lillington, North Carolina customers easier, including innovative features such as available Intelligent Access with push-button start. If you've got a lot of cargo to carry, the rear seats of your 2018 Escape conveniently fold down to provide up to 68 cubic feet of cargo capacity. Accessing the rear of the vehicle is also a breeze, thanks to an available hands-free, foot-activated liftgate. And to assist when you're backing up, a rearview camera comes standard while the Reverse Sensing System is available.

Thanks to the hands-free, foot-activated liftgate of the 2018 Ford Escape, there's no need for you to be fumbling around for your keys. The hands-free operation of this innovative Escape feature is especially helpful when your arms are full of items, such as grocery bags or children. With the Intelligent Access key of your Escape in your pocket or purse, simply kick your foot under the bumper and the liftgate opens up. 2018 Escape owners in Lillington, North Carolina can also adjust the liftgate height, which can be helpful when dealing with lower overhangs.
Call (910) 814-2243 to Learn More About the 2018 Ford Escape
The 2018 Escape is Available in the Following Trims
S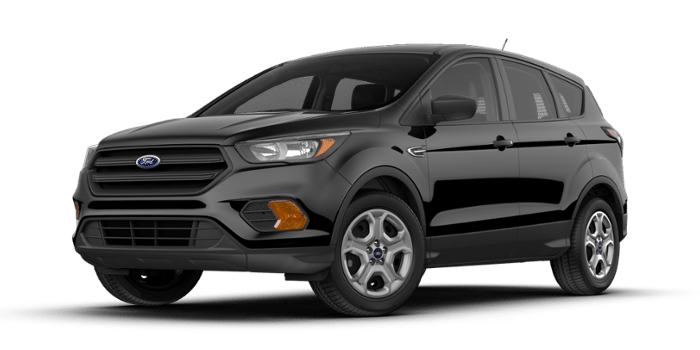 SE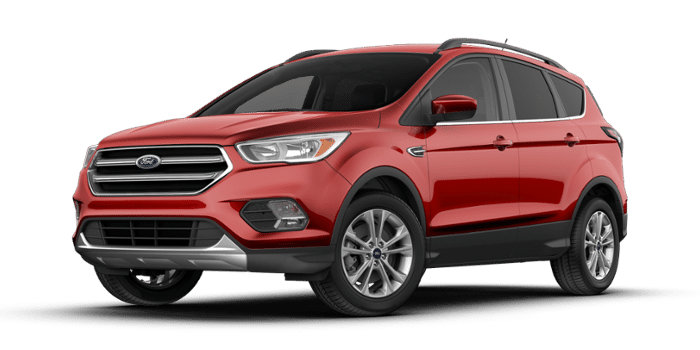 SEL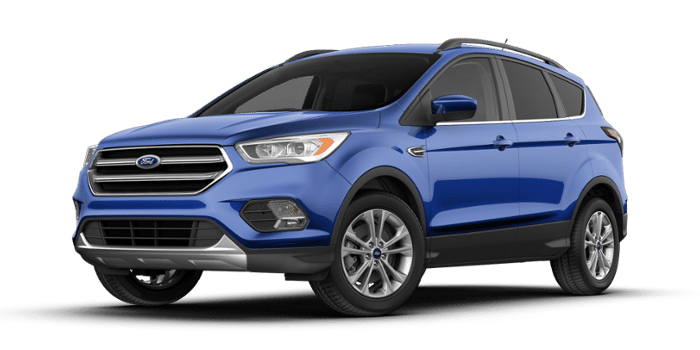 Titanium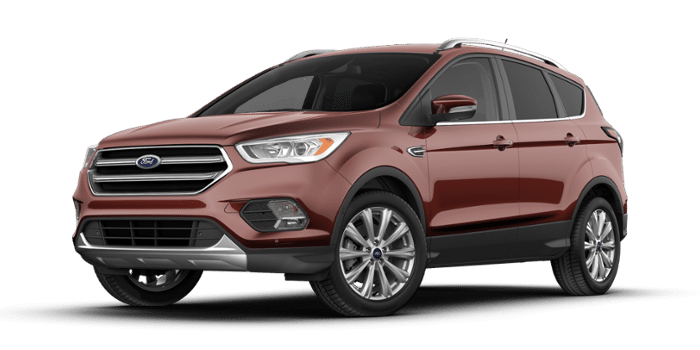 Precision Ford serves customers from Lillington, Sanford, Fayetteville, Raleigh and all of the surrounding communities, helping them find the new 2018 Escape model that can meet all of their needs. We're proud of the exceptional level of customers service our sales professionals are known for providing, and we work hard to ensure that each person that walks through our doors leaves satisfied. When you're ready to purchase your new 2018 Ford Escape, visit 945 North Mian street in Lillington, North Carolina and let our experienced sales personnel go over all of the options available to you.